A Story of Cosmic Shakiness
What to expect in Bikini Bottom
When SpongeBob and his best friend Patrick stumble upon the totally trustworthy fortune teller Madame Kassandra, they come into possession of wish-granting bubble soap, made of magical Mermaid Tears.
Without reading the fine print SpongeBob wishes for everything that comes into his beautifully innocent mind. Chaos ensues – tearing down the barriers of reality, sucking his friends into bizarre wish worlds – full of pearly knights, sock-seaking pirates, seahorse-riding cowboys, and an uprising of snails.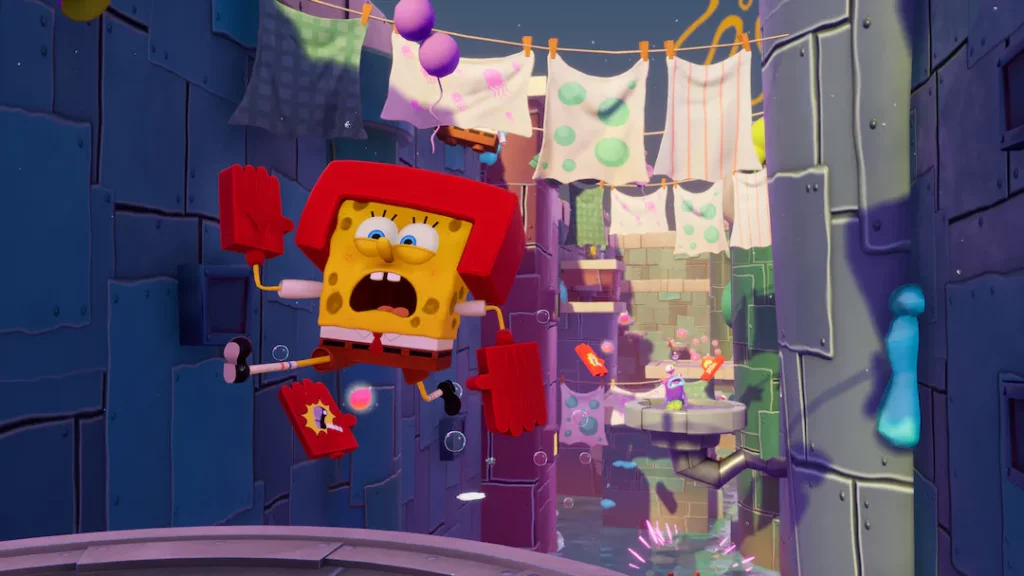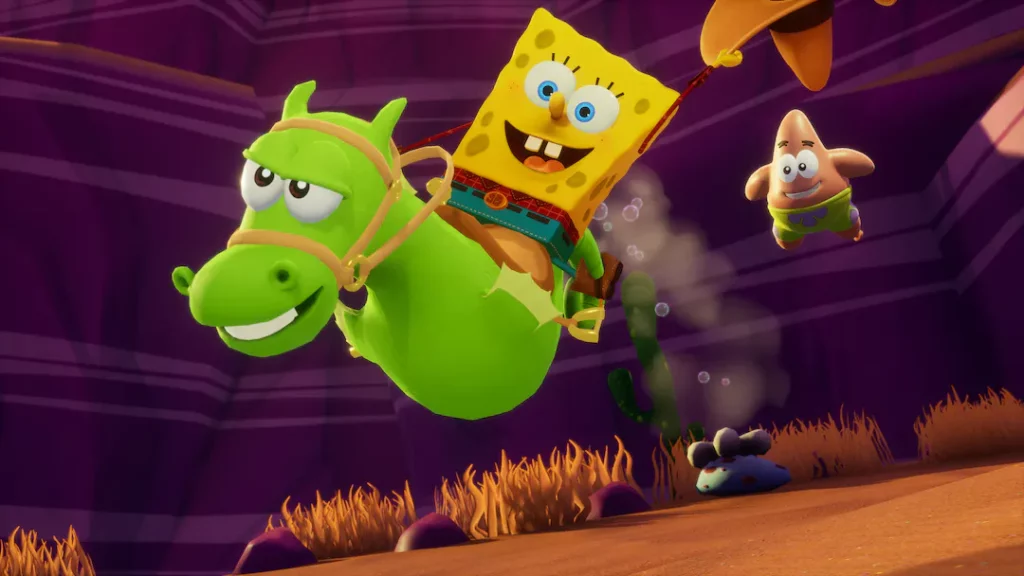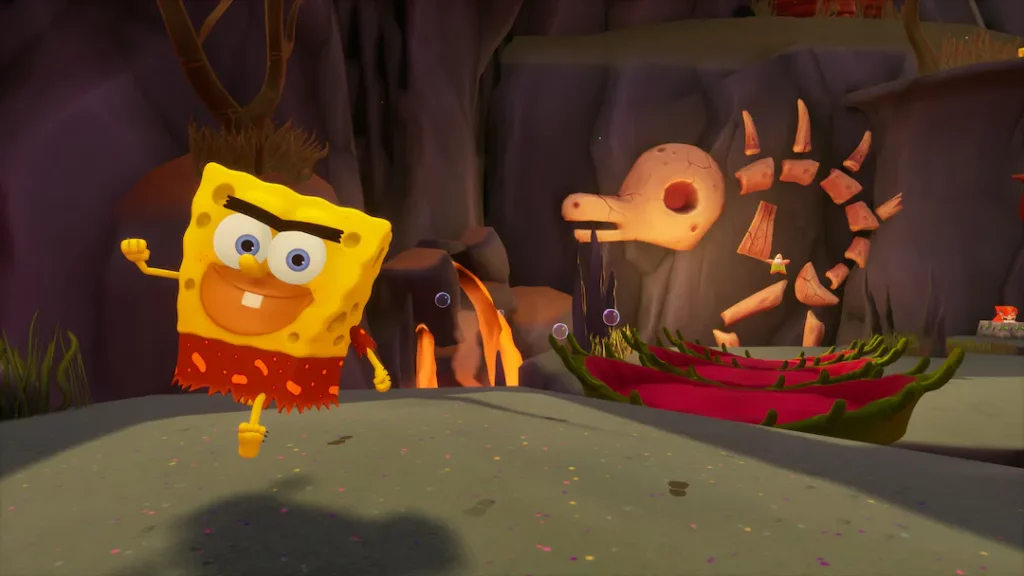 With the help from Madame Kassandra – who has absolutely no ulterior motives – SpongeBob travels through these worlds, to rescue his friends and restore his beloved Bikini Bottom.
It's a story about friendship, about adventure and love. And about the importance of reading the fine print of magical potions you acquire under absolutely unsuspicious circumstances.
"SpongeBob Squarepants: The Cosmic Shake" is available for all major gaming platforms. And if you're on Mac or Linux you can even play it on GeForce Now.
Watch all cutscenes
(and dialogue parts)
But clear your schedule, it might take a while.
Writing
SpongeBob Squarepants:
The Cosmic Shake
a few thoughts by writer
Sebastian Klemm-Lorenz
Writing for SpongeBob was a magical experience! So first and foremost a big thank you to developer Purple Lamp and publisher THQ Nordic, for providing this remarkable opportunity.
First a test script needed to be drafted for one level. It went to Nickelodeon and CBS/Viacom for approval. Once they were convinced that the writing was up to their understandably high standards – that it showed an understanding of the world and the characters – the fun could really begin.
Binging season after season of SpongeBob, and deep dive into this incredibly rich universe, was probably one of the most gratifying work experiences to date. Being allowed to add to this franchise, that understands how to balance humour and wholesomeness, is something I will cherish forever.
The amazing people at Purple Lamp and THQ Nordic, like Daniel Bernard, Adam Khoury and Martin Kreuch produced a phenomenal gaming experience, and it's humbling to have been part of that.
But most importantly, it's gratifying to see how much fun fans of the series have playing the game. Witnessing their excitement and hearing their kind words about our work is such a joy – and kind of addicting.